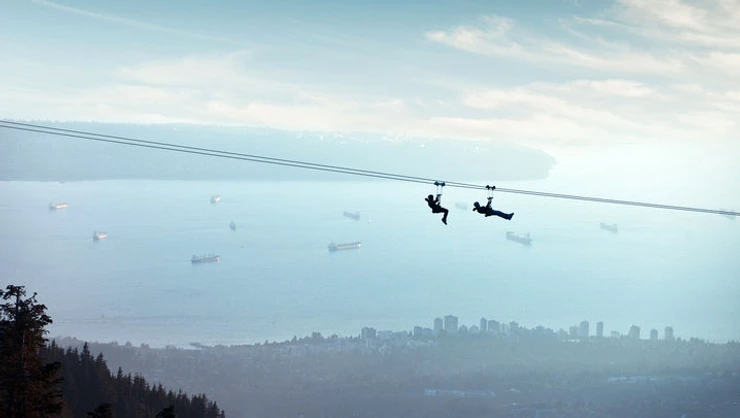 My Name is Noah Smith, I am the Marketing and Business Relations Manager for Skyline Ziplines. I am writing this blog informing you of how we have dealt with Covid-19 and how we will continue to prosper throughout this pandemic and continue to provide extended support to our clients throughout these crazy times.
With the exponential spread of this virus and the current 6,931,000 cases (and counting) it was clear that we at Skyline needed to take the necessary precautions. Because of this I am happy to say that our team has remained Covid-free throughout this Pandemic and we will continue to maintain a safe working distance throughout our offices to continue to mitigate these risks and unnecessary exposure. Thankfully, British Columbia as a Province was very quick to react from the start of the outbreak, mitigating the risk of exposure to the virus as a whole and has kept most its residents safe, affecting under 0.05% of us.
With the Skyline Headquarters being split between two offices this made it a lot easier for our team to mitigate the risk of spreading the virus, allowing our staff to minimize their exposure. Throughout this pandemic it was important to our founder that everyone take the necessary precautions they felt comfortable with. That said, a majority of the staff worked from home and coordinated within the team on assigned office days.
Skyline has been mitigating all risks by maintaining proper health & safety standards within and we continue to maintain proper sanitation standards and "social Distancing" to remain happy and healthy throughout these difficult times. We are still continuing to proceed with annual inspections within the United States and Canada, with thanks to Shea, our US based engineer and Isiah, our Canadian Based engineer. We continue to perform inspections for our clients should they choose to remain operational for this coming summer.
For those who are not within North America you have not been forgotten. Shipments are still leaving the floor but we will not be available for Zipline installs or inspections until the Canadian travel ban lifts. If you are a site in need of equipment or expertise and have not worked with us prior, please feel free to reach out and we will answer any questions or concerns you may have going forward. Our Team and I are always readily available for any questions or concerns, you may have as well as any technical expertise you may need along the way.
From the Skyline Crew and Myself, we hope you stay safe and healthy during these Covid times wherever you are and take this time to reconnect with loved ones.
Posted by admin
On June 15, 2020